WELCOME TO ADVENTURE STAYS
PROVIDING WORLD-CLASS HOSPITALITY AND SERVICE TO south lAke Tahoe
Welcome to Adventure Stays - your premier choice for South Lake Tahoe vacation rentals . We provide world-class hospitality and service to those that Adventure lies within. We pride ourselves on our fantastic assortment of primely located rooms in South Lake Tahoe. Say goodbye to expensive Ubers and long, swaying walks home. You can get to the heart of the action – wherever it may be – in no time! Book your next South Lake Tahoe visit with us and let the adventure begin!
What we do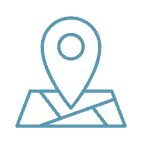 Prime Locations
We pride ourselves on our fantastic assortment of primely located real estate. Say goodbye to expensive Ubers and long, swaying walks home. You can get to the heart of the action - wherever it may be - in no time when staying with us.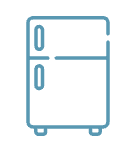 Fully Equipped Units
True comfort comes from flexibility and options, and that doesn't stop at mealtime. Our units offer full-service kitchens, cook-ware, and basic seasonings/amenities to help you start, continue, or end your day right - with a full belly and good times with friends and family.

On-site Amenities
We know that some days, you just need a day off. Whether your legs are smoked from hitting the slopes all day or you had a little 'too long' of a day on the beach, our properties have everything you could possibly need right on site. From pools and hot tubs, to prime beach access, and more... we're here to serve you however possible. All you have to do is ask!

Recent Guest Testimonials
Hear what some of our guests have said about us
Loved staying at Adventure Stays. Location is great, extremely accommodating for dogs and very easy to communicate with. Would stay here again!
This was our first Airbnb stay and it was a pleasant experience. The space was cute and was mostly just as described. My family did experience an issue but Adventure Stays was very accommodating to rectify the situation and make our stay comfortable. Their properties were great for a large family of 6 (including 4 small kids). The kitchen space was very small but cute and had enough space for snacks and meals to be prepared and stored.
Thank you Adventure Stays for hosting me!!! The unit is awesome! I had an unfortunate ski accident and Adventure Stays was so helpful. Thanks again!!!!! I will be back for sure!
Adventure stays was easy to check into and communication was great. Huge thanks to the on-site maintenance guy who let us borrow a shovel to dig out our vehicle after snowfall. The space was excellent and perfect for us and our dog, 10 minute walk only from heavenly village restaurants, gondola and shuttle. And a 7/11 just across the street for anything small we need but also only a 7 minute walk from a Raley's grocery, perfect location.
Great place. Extremely clean and efficient. Right on the main street. Super close to many restaurants and grocery stores. Less than 10 min walk to Heavenly village and the gondola/shuttle stops.
We really enjoyed our stay at Sea Foam unit #10. It was clean and well stocked with everything we needed for our stay. The beds were comfy and smelled sooo clean! It is a small space but for just two nights the 5 of us did stay comfortably. The host was super friendly and kind and the company who manages it was very flexible and helpful and responded to each and every message even at 2:00 in the morning. We're thankful to find something affordable for a short last minute visit to PCB!
This was a great little place to stay! The room was clean, cozy, and comfortable. So close to the beach and was able to walk to it. It was very close to everything we had planned to do. Definitely will be back for the future stays!
If six stars was a thing, I'd use it here. I spend 150 nights a year on the road, a portion of which is in AirBnBs. I'm very, very impressed with what Adventure Stays has done here. I will be back, no question. Very happy with my stay at this place.
Loved how the beach was just a short walk away. The room was neat, clean, free of clutter, and super cute on the inside. The instructions were easy to navigate. And I enjoy not having to bother host much during my stay so it worked out great!! Loved this gem!
Great spot. Nice location, two block away from main downtown area. Comfortable place to stay in. Will consider in my next Tahoe adventures. Very responsive host, even after hours they responded within 30 minutes.

Our Featured Properties
View some of our Properties selected just for you