Community Partnerships
We believe that we are responsible to not operate for the sole purpose of maximizing our bottom line, but also to improve the lives of our employees and communities that we belong to. Adventure Stays donates a portion of all revenues to the following partner organizations. We believe they are doing deeply important work and are proud to partner with them in their good fights!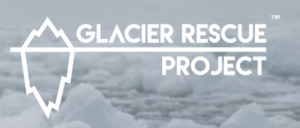 The GRP launches creative marketing projects designed to drive climate progress in the world. The Glacier Rescue Project was started a few years back by a group of friends who felt that the whole global conversation about climate change was boring, way too scientific, and not something that most people could get excited about. The goal was to start small but to bring more art and creativity into the environmental world one project at a time. That way, we can communicate the importance of climate change and climate change-related issues in an engaging and exciting way.

Housed Working & Healthy helps people return to independent living and be self-sufficient. The HWH model is partner based and encompasses housing, mental health services, workforce training and employment. This supportive structure and services helps people stabilize, develop a support network, become trained, gain experience, get a job, secure independent housing and ultimately become self-sufficient.